Interior solutions in 2018 are going to keep on tendency of simple forms bordering a strict minimalism. Considering the trendy color palette, one have to understand that forecasts of designers are based on society preferences. And since the taste of people is constantly changing, the same do the trends. Only the analysis of demand for colors and forms can help to define what the fashion will move towards. There is no such expert who will simply point his finger at the color which will become the season or year trend.
Yellow color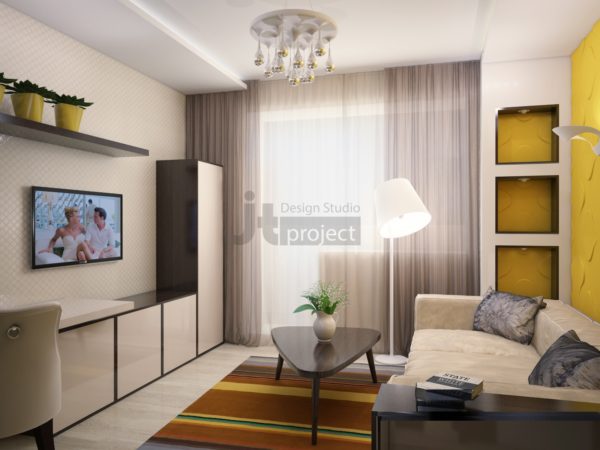 Juicy and bright yellow will fill your house with a positive energy. Designers note also that you don't have to paint your walls in this exotic color, it will be enough just to add a vivid piece of furniture, accessory or poster. Besides classic yellow you can use lemon, mustard and canary shades.
Green color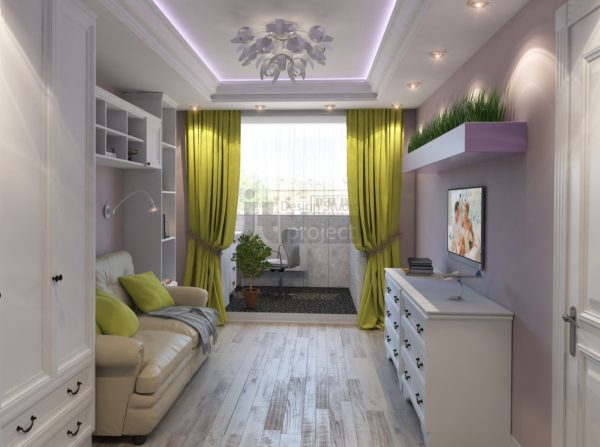 Green in all its manifestations will help to emphasize prosperity and luxury. For decoration elements the experts recommend to use an emerald shade. Walls will be perfect with muffled, and here even natural colors such as, for example, sage, avocado, celery are most relevant. As stylish ideas designers note an interesting combination of green with blue, opaque blues shades, rich violet, juicy cherry, white and also above-mentioned yellow.

Blue-gray-green color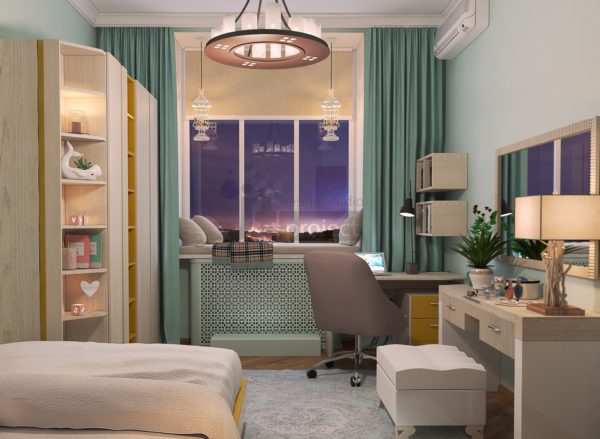 The coolness and tranquility in the interior will be brought by very fashionable and unusual blue-gray-green color. This one will create a serenity atmosphere being combined with elements of white color, accessories made of natural varnished wood and also black ones. To add some contrast hints you should add bright orange, rich mustard, juicy blue or green. You can use these colors when painting small sites of walls, creating certain zones, or elements of furniture and decoration. Those can be sofas, chairs, padded stools, pillows, floor lamps, vases, etc.
Pink color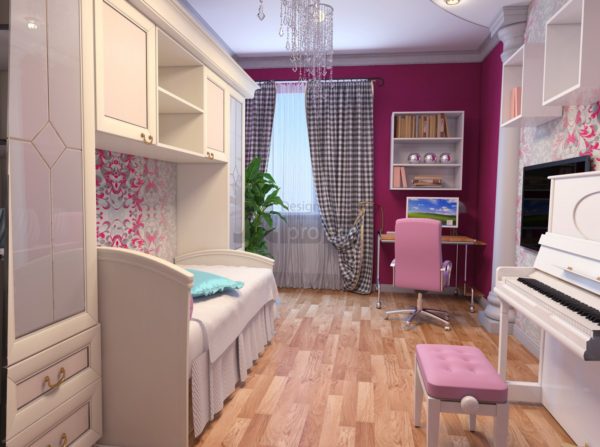 Pink hasn't been used for decoration of glamourous young ladies bedrooms for a long time. Its powdery, dark pink and lilac shades were widely used in interior design of various rooms. The kitchen of rich lilac color creates a magnificent combination with furniture of white color and also with transparent glass surfaces. Add a few black-and-white canvases in black frames and you'll get both stylish and trendy room at once. A marble table-top with the pink base decorated with a gold border is an example of truly fine taste. More complicated shades of pink are actively used when decorating living rooms and bedrooms. The color in this case can act both as the main background of walls and to be reflected in furniture and other house decoration.  
Gold color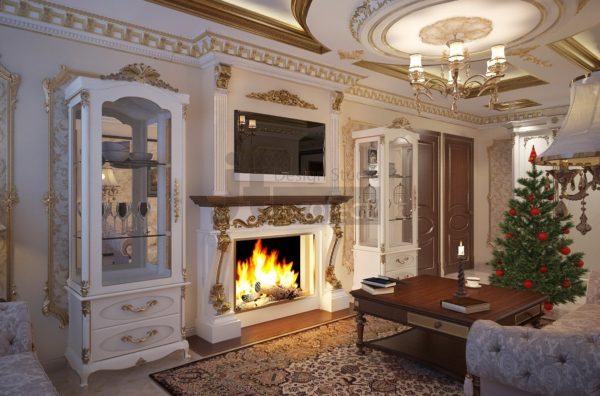 Gold color is probably going to be the most ambiguous trend of the coming year. Shiny and opaque brass which they call "satin gold" is widely applied in decoration and also used in interior design accessories. If you want to give a little nobility to the interior, then you can use gold color in plinth or ceiling finishing. Brass or copper lamps will elegantly complement the atmosphere. They can be also perfectly combined with marble, polished concrete and fancy furniture. Metal supports for tables and stands favourably emphasize velvet and tree of dark shades in the room.
The world of design reflects emotions and desires of its admirers. In the interior the leading role is still held by comfort. In the coming year those colors that provide stylish comfort are going to be yellow, green, blue, pink and gold ones.